Hello friends and fans of the Bruce James Orchestra!
Partnering with the City of Pitt Meadows, the Bruce James Orchestra is pleased to host the 2022 Summer Serenade Concert series in beautiful Spirit Square, Pitt Meadows. We, and the City of Pitt Meadows, gratefully acknowledge that we live, play, share community and perform on the traditional territories and ancestral lands of the Katzie First Nation, and thank them for sharing these lands with us.
All performances are Wednesday evenings (7-9pm) – July 6 – August 24, 2022.
In the event of rain, performances will be cancelled. This website (as well as the City of Pitt Meadows website) will be updated by 5:30PM day of notifying of any cancellation due to inclement weather.
We look forward to bringing live music to the Community of Pitt Meadows for our 12th season!
SUMMER SERENADE 2022 – SCHEDULE OF PERFORMERS:
July 6, 2022: Bruce James Orchestra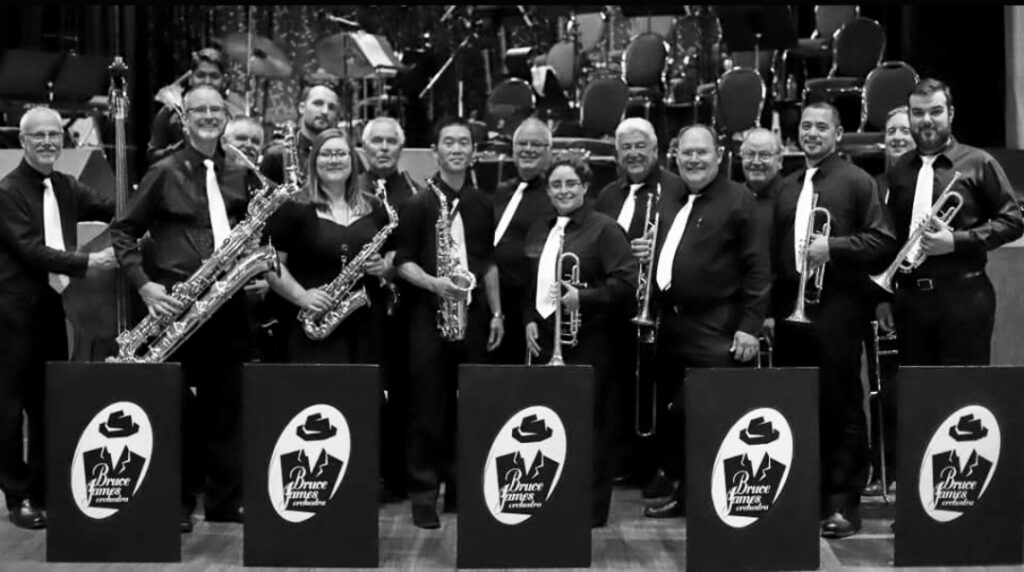 The Bruce James Orchestra is a 19-piece Big Band "Bringing the Best of Big Band" to B.C.'s Lower-Mainland. Our ensemble has been providing exceptional big band/dance band music in the Vancouver area since 1999. We perform a variety of big band arrangements from the classic Big bands of the 1930's such as Glenn Miller, Benny Goodman and Count Basie through the "crooner" hits of Frank Sinatra and Dean Martin, to the sultry sounds of Ella Fitzgerald, to present day swing classics from artists such as Michael Bublé, Big Bad Voodoo Daddy, Harry Connick Jr and pop and rock hits from Artists such as Chicago, Stevie Wonder and Spyro Gyra – just to name a few! The band performs for events such as dances, weddings, anniversaries, jazz clubs, pubs, fundraisers, corporate events, concerts in the park, and jazz vespers. We are an ensemble which prides itself on excellence – not only in our music, but in showmanship; we incorporate energy and flare in our shows, and incorporate rehearsed choreography in our musical selections. We come equipped to be costumed in formal black tie and gown wear, military tans with wedge caps and our standard uniform – our "swing era" look complete with fedoras, suspenders, swing shoes and our signature blacks with yellow ties. The band has been a musical presence in the Greater-Vancouver area for the past 22 years, and are always open to new performance opportunities.
The Bruce James Orchestra is honoured to be able to be the "host" band for the Summer Serenade 2022 Concert Series in beautiful Pitt Meadows, and thanks the City of Pitt Meadows, Mayor and Council for their hospitality. The band also extends gratitude to the Katzie First Nation for sharing their unceded traditional territories and ancestral lands where we live, work, play, perform and bring together community through music with the people of Pitt Meadows and beyond.
Catch us at Spirit Square July 6, July 20, August 10 and closing the series on August 24, 2022!
https://www.brucejamesorchestra.com/
July 13, 2022:  Allegro Trio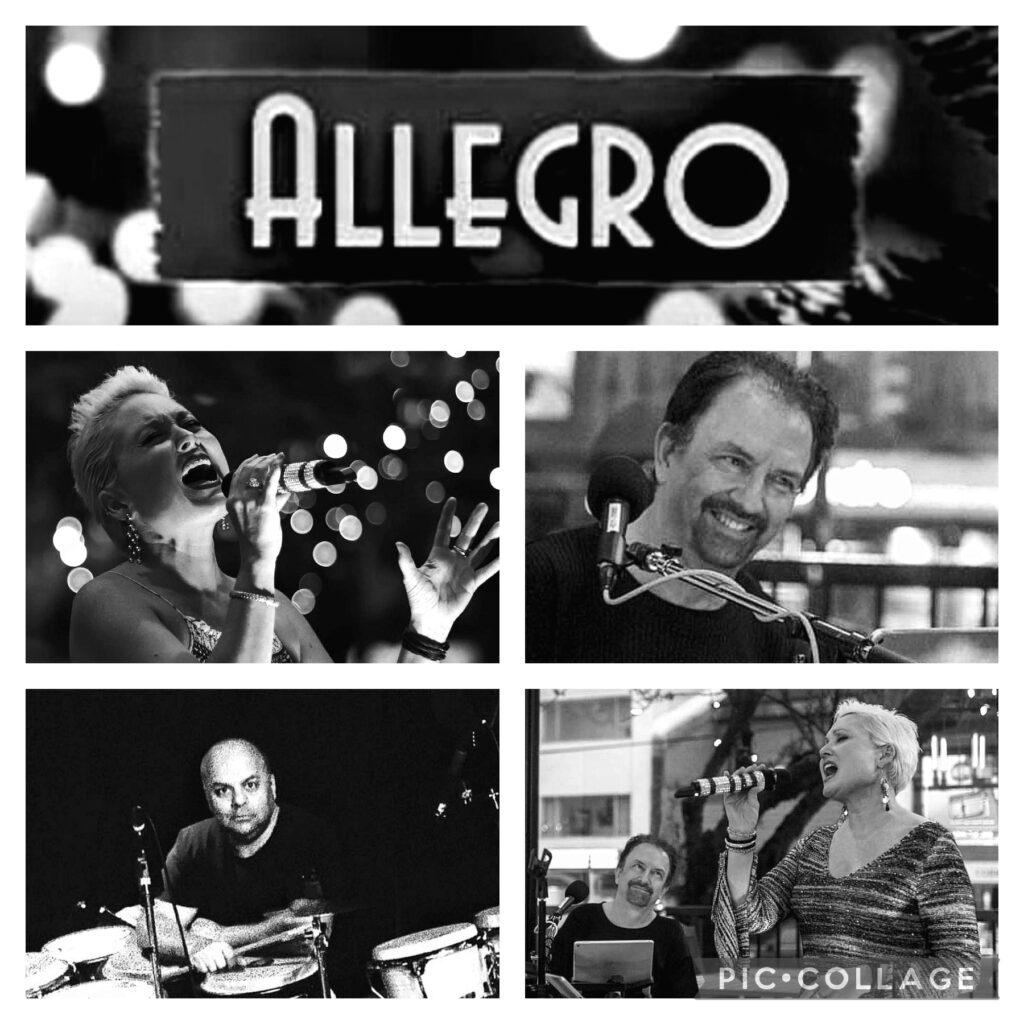 A dynamic force in the Vancouver musical sphere, the Allegro Trio has mastered a unique blend of pop, jazz, rock and soul favourites. Performing repertoire ranging in musical styles and through the decades, the Allegro Trio performs musical hits at their finest! Featuring the smooth, sultry and sometimes sassy vocals of Loralee Parks, the piano and vocal stylings of Craig Zurba and the rhythmic artistry of drummer/percussionist Chris Murray Driver, this will be a performance not to miss. Come ready to sing along, and bring your dancing shoes!
https://www.facebook.com/bookingsallegro/
July 20, 2022: Bruce James Orchestra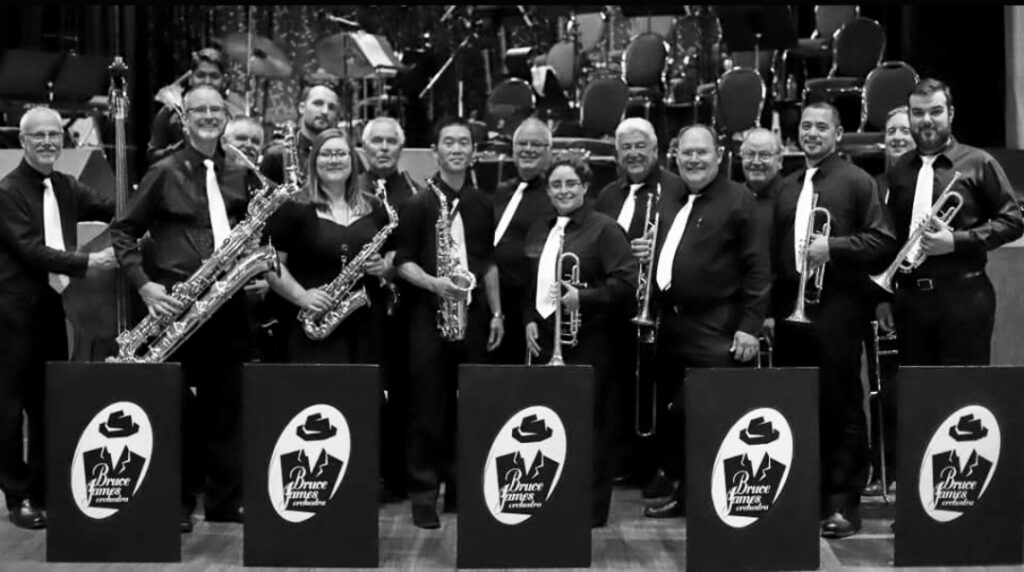 July 27, 2022: LJ Mounteney with Undercover Band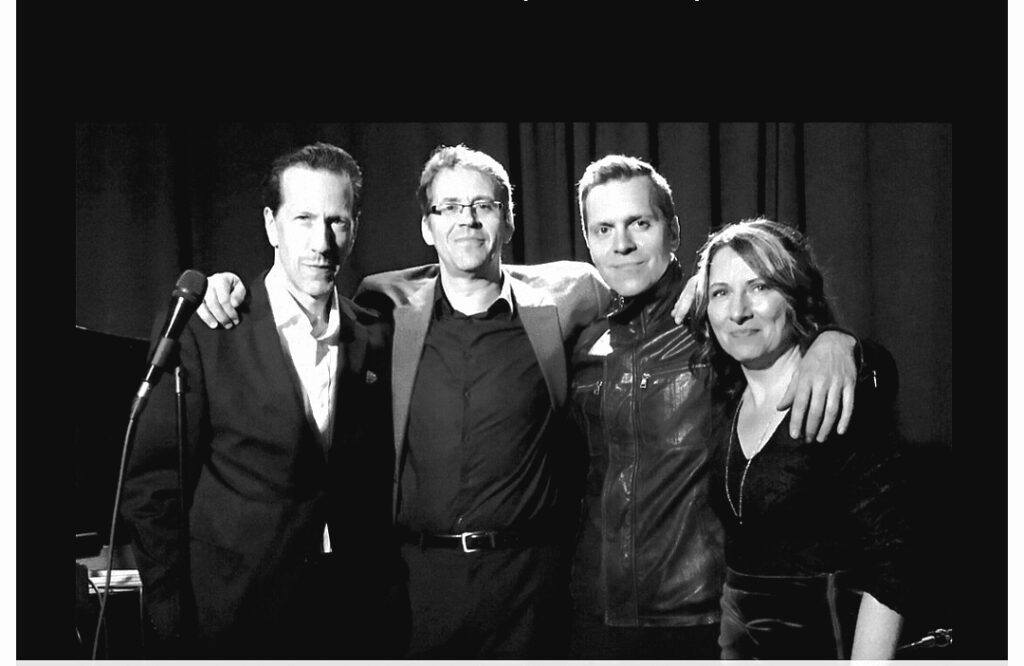 Join Vancouver vocalist LJ Mounteney with the Undercover Band for an amazing night of music at Spirit Square, Pitt Meadows for Summer Serenade 2022! A busy performer – both on screen (film and TV) as well as in live music venues all around the lower mainland, LJ's skill and versatility as an artist is showcased in her performances across multiple genres including Jazz, Blues, Bossa Nova, and R&B. You'll hear classic musical hits, as well as songs from her albums "Here in the Dark" and her newest release, "Mama Danced." She – and the Undercover Band – are excited to perform for Pitt Meadows' Summer Serenade 2022.
August 3, 2022: Double Overtime –Soul/R&B/Rock 'n Roll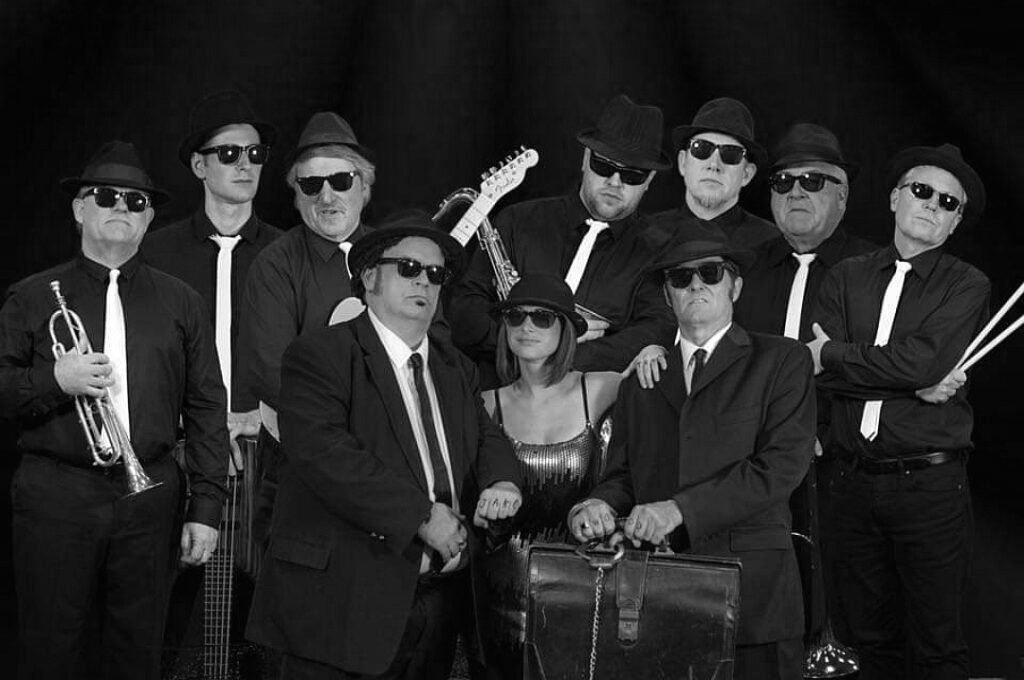 Double Overtime has been on the Metro Vancouver scene for decades. We've played promotions, special events, fundraisers, corporate parties, private parties, weddings, and more. What sets us apart from the rest is our versatility, energy and showmanship. Don't be fooled by some of the grey hairs – Double Overtime is very experienced at providing a tight, high-impact show with wow-factor and groove to get any audience moving.
The calibre of the musicians means that we really can play anything. Sure, our specialty is Stevie Wonder, Tower of Power, Chicago, Van Morrison, Commitments, and soul and R&B hits of that variety… but Bruno Mars? No problem. Elvis? Uh-huh. Black-Eyed Peas? Nailed it. With the talent in this group, we can do all your favourite dance hits from the 60s to present day.
Double Overtime looks forward to bringing the groove to Pitt Meadows August 3, 2022!
http://doubleovertime.ca/
August 10, 2022: Bruce James Orchestra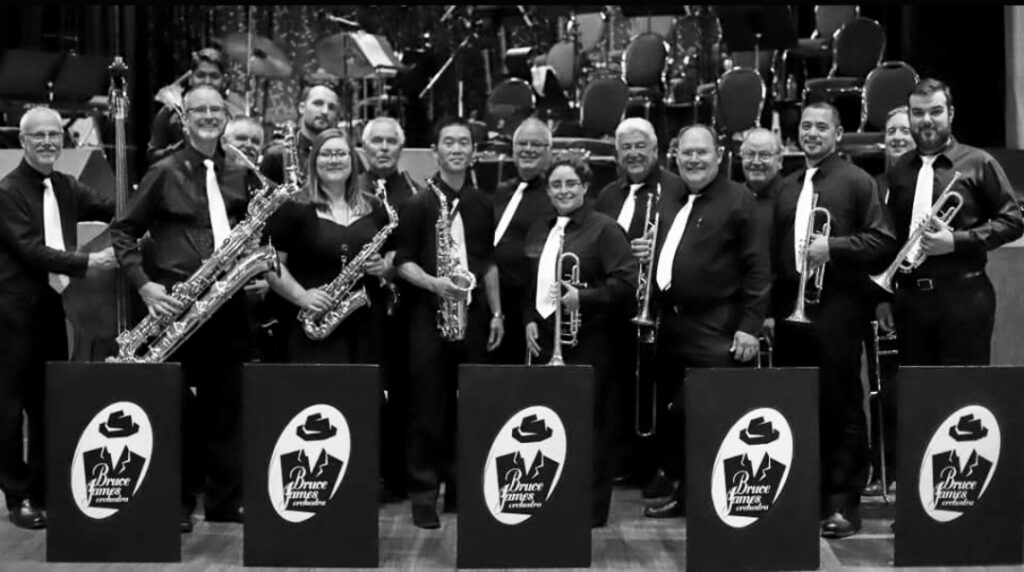 August 17, 2022: James Thorhaug Rhythm and Blues/Classic Rock Band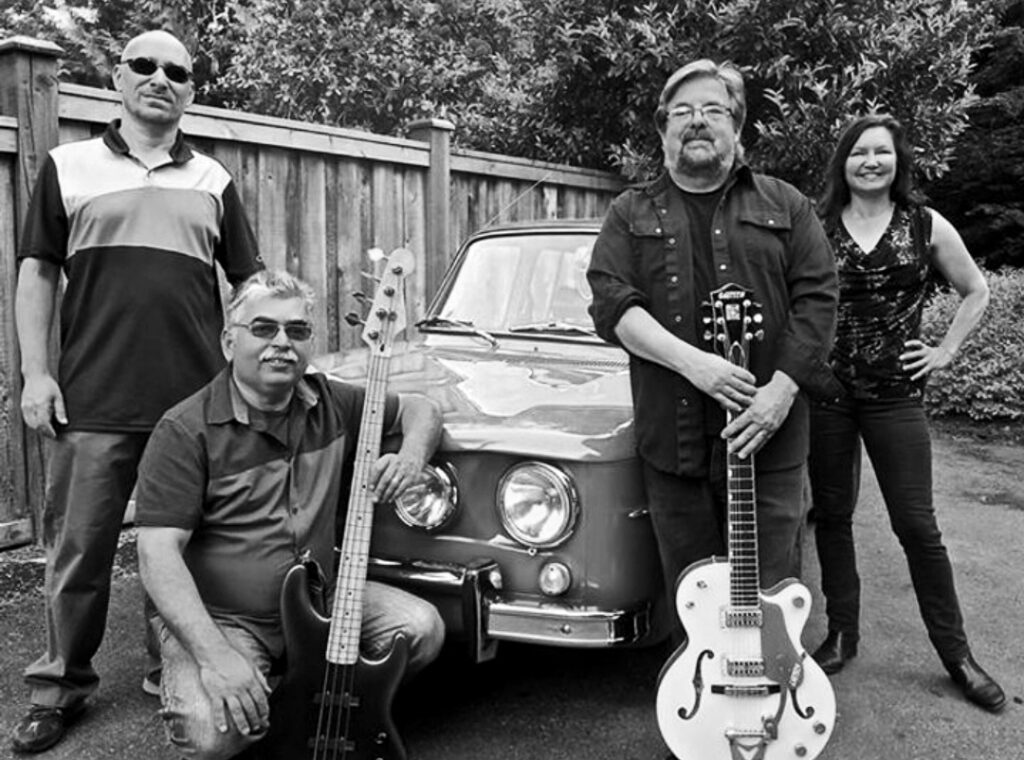 The James Thorhaug Band plays the blues, mixed with a little soul jazz, swing, surf, and some funk for a hot stew of tasty covers and cool originals. The band emerged from the local Greater Vancouver blues scene, hosting jam sessions and playing in a wide variety of different bands. After working with literally hundreds of blues musicians over the years, from raw blues rockers to seasoned jazz pros and beyond, the band has become a tight unit, showcasing their blues knowledge and experience. They look forward to boogie-ing with the lovely people of Pitt Meadows August 17th at 7pm!
https://www.facebook.com/JamesThorhaugBand/
August 24, 2022: Summer Serenade 2022 Finale: Bruce James Orchestra