2018 SUMMER SERENADE outdoor concert series kicks off TONIGHT!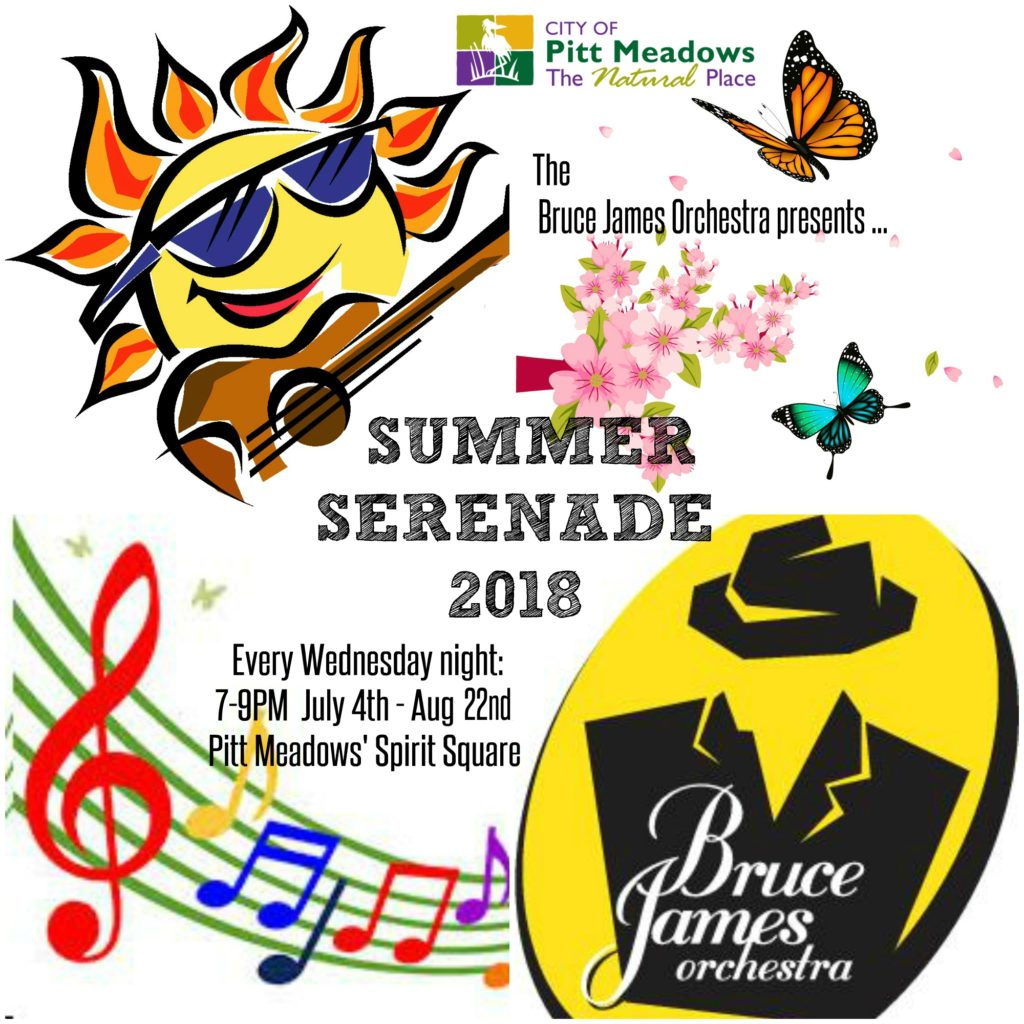 7PM – Spirit Square – 12027 Harris Rd Pitt Meadows, British Columbia (@ Civic Centre Rd). Come for a night of big band hits under the sun!
Bruce James Orchestra plays every Wednesday evening July 4-August 22 – 7-9pm!
FREE WEEKLY CONCERT!
Kids, dogs and dancers welcome!
See you there!