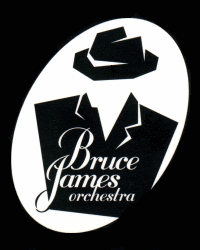 Hello everyone!
While the Bruce James Orchestra is busy with bookings into late 2018, we are still taking performance requests and are available for hire!  We would love to be a part of your special event. We specialize in:
weddings
anniversaries
dances
celebrations of life
formal concerts
corporate events
private parties … and  more!
We come equipped to provide a small jazz combo, solo piano, solo guitar, Master of Ceremony services in addition to the full Big Band with Vocals. We can also provide full affiliate DJ service for your event.
The Bruce James Orchestra has a long history of providing exceptional big band/jazz/dance band music in the Tri-Cities/Lower Mainland/Fraser Valley; we have been performing all over the Lower Mainland since 1999. We perform a variety of big band music and are adaptable to all types of audiences/performance situations. We are a band that exudes high energy in our performance, incorporates rehearsed choreography in our selections, and is an ensemble which prides itself on excellence in both music, and showmanship.
If you are looking to add flare and style to your next event with exceptional music, we want to hear from you!
Contact us via the website, find us on Facebook – www.facebook.com/brucejamesorchestra/  or email us: bruce@brucejamesorchestra.com