How best to deal with the HOT SUMMER? Add a COLD BEER and HOT JAZZ at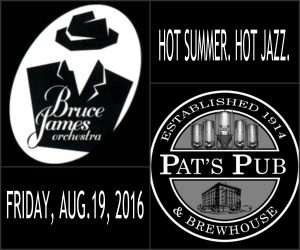 Join the Bruce James Orchestra as we perform for the Pat's Pub & Brewhouse               Summer Big Band Series in downtown Vancouver!
More information: http://www.patspub.ca/
Experience a great atmosphere with great food & live jazz in Vancouver

We look forward to seeing you there!