Sweet five-part saxomaphone harmonies! Listen to those lush Big Band chords!
Kevin Shan: Alto Sax I – Section Leader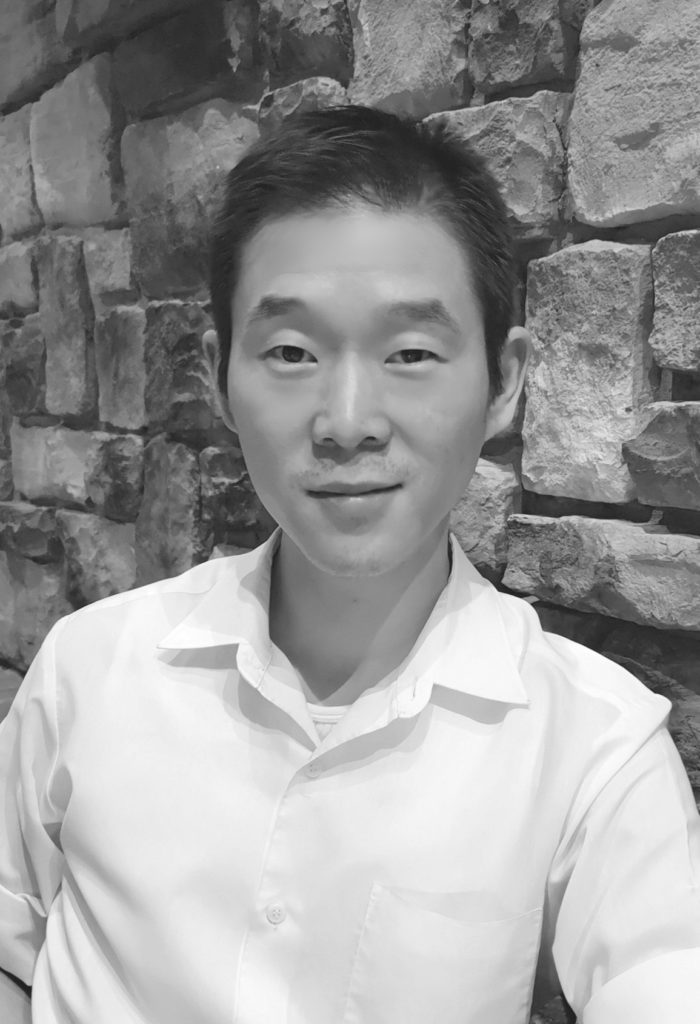 As a multi-instrumentalist, Kevin has performed around the Vancouver area for many years with various ensembles, including the Port Moody Community Concert Band, the Inlet Jazz Band, Fat Jazz, 3 City Jazz Sextet, and the Vancouver Groove Orchestra.  Additionally, he has taught and directed numerous award-winning school concert bands, jazz bands, and combos.  Kevin holds a MME from University of North Texas, a BME from University of British Columbia, and a BM in Jazz Performance from Capilano College. Kevin is also a talented arranger and dedicated secondary school educator. He is pleased to have the opportunity to work with the Bruce James Orchestra.
Jessica McLaughlin: Alto Sax II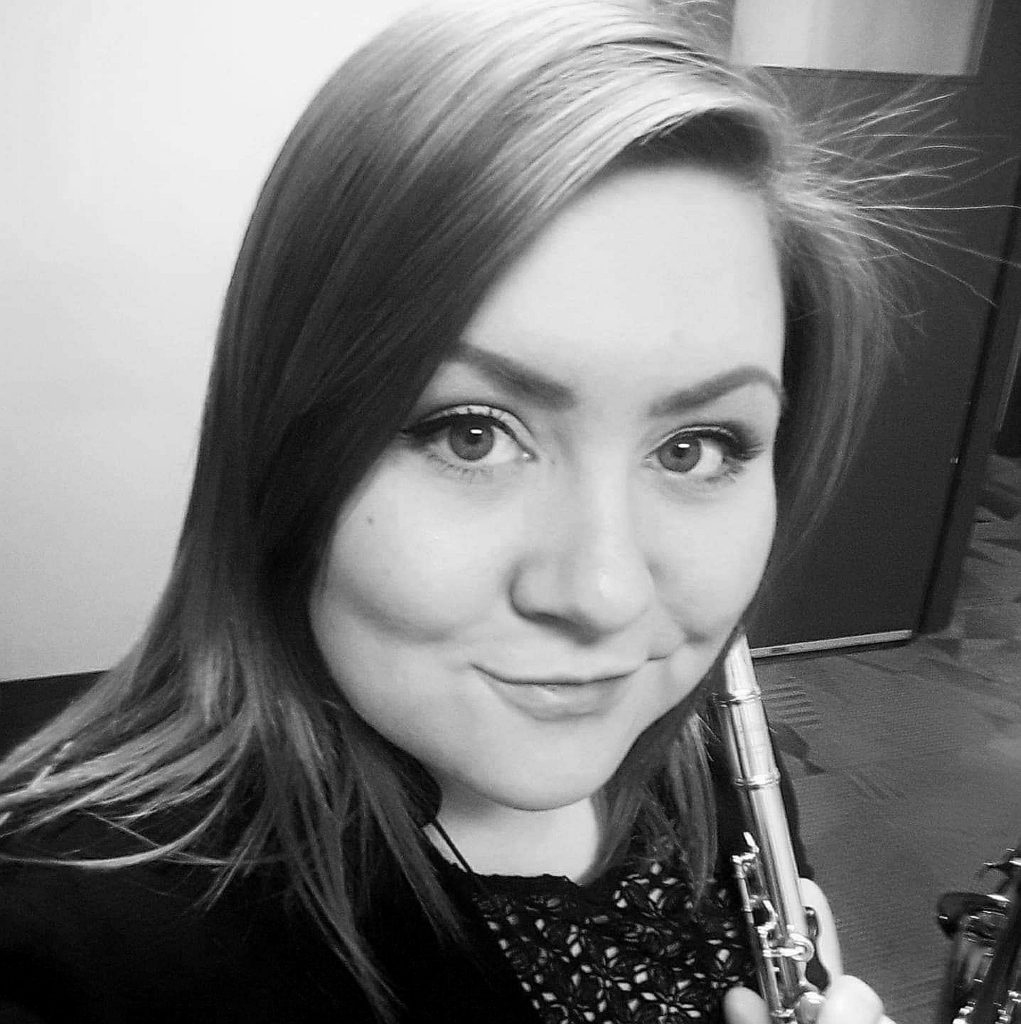 Jessica McLaughlin was born in Vancouver, B.C. and grew up in the Lower Mainland. Starting on piano at age 5, she began to develop her interest in music and performance. Jessica continued this interest, adding clarinet and voice to her musical endeavors. After hearing a big band play for the first time, she discovered the saxophone. Starting on tenor, she played in jazz band and a jazz combo throughout high school while completing the honours and International Baccalaureate Programme, graduating with honours. She received a Diploma in Music at Kwantlen Polytechnic University in Langley, British Columbia in April 2011. In March of 2012 she received 2 gold certificates at the Kiwanis Music Festival in Calgary, Alberta for solo performance and in June 2014 she received a Bachelor of Music degree in Performance from the University of Calgary under the instruction of Dr. Jeremy Brown. She has performed with a variety of groups such as the UCalgary Jazz Orchestra, University of Calgary Wind Ensemble, Calgary Concert Band, Kwantlen Wind Symphony, Fraser Valley Wind Ensemble, University of Victoria Wind Symphony, UCalgary Operetta Company, Royal City Musical Theatre Company, and the Bruce James Orchestra. Jessica is currently teaching and performing in the Lower Mainland.
Sergei Silin: Tenor Sax I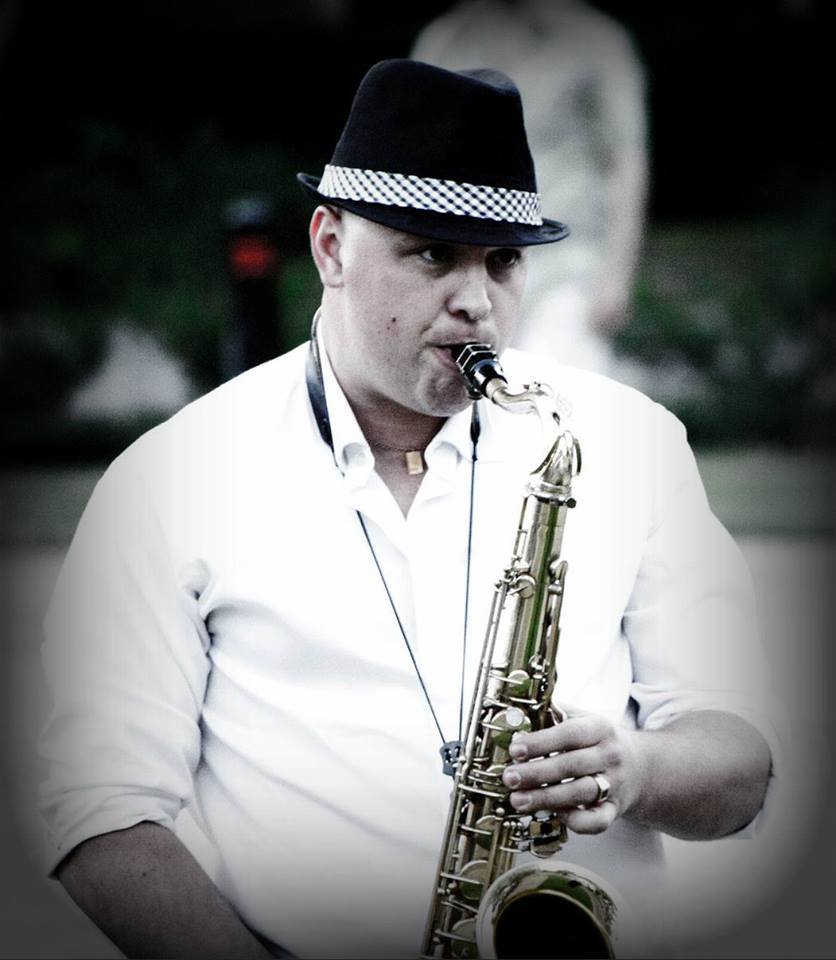 Sergei began his music career and education in Estonia where he majored in classical saxophone under the guidance of Alexander Rjabov, a renowned Estonian musician. After moving to Canada, he continued my music studies at Capilano University where he completed the Jazz Music Program in 2007. Sergei was fortunate to study with Stan Karp, who is very well-known saxophone teacher in Greater Vancouver. Sergei freelances around town, and teaches at a number of music schools. He also teaches out of his own studio and accepts private students of all ages and abilities on saxophone, clarinet and flute. Weblink: http://www.siliny.com/
Dave McLean: Tenor Sax II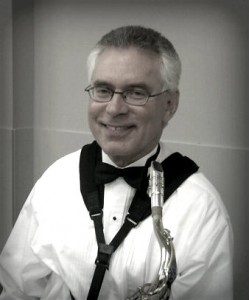 Dave's passion for music began at the early age of ten when he started playing clarinet in the North Vancouver School's Concert Band under Arthur Smith. By age fourteen Dave was playing alto sax, performing throughout the lower mainland with a 13 piece dance band called The Ambassadors. At age 19 Dave went to Europe. There he caught the travel bug which would see him start at Canadian Pacific Airlines (later to become Canadian Airlines International) when he finished school. Although the love of music didn't leave him, a commitment to an orchestra was not possible during his years with the airline. After 32 years Dave retired – albeit for a weekend – to start working in the helicopter business. Dave immediately bought a tenor sax and began practicing for hours and hours – at first with play-along CDs, but then with the Port Moody Concert Band (in 1998) and the Inlet Big Band, a local jazz band that plays numerous gigs in the Tri-City area. For Dave, it was actually 34 years between performances. While with the Inlet Big Band, Dave played as a 'sub' a number of times with the Bruce James Orchestra, and in February of 2001 Bruce called to ask Dave about playing full-time with his Big Band. It took Dave less than a second to say yes. Dave's love of music has always been supported by his wife, Joan and their two wonderful sons, Paul and Michael./
Chris Goetz: Baritone Sax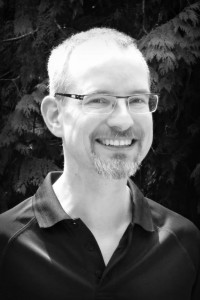 Chris started on the saxophone in the Coquitlam school music program – first on Alto, but then switching to a horn with less competition. Upon graduation Chris toured Europe playing with Canadian Youth on Tour (under the leadership of the late, great Keith Mann) where he was voted 'band member who most resembles his horn'. That fall Chris joined the New Westminster and District Concert Band where he would play in the senior band for the next ten years, honing such skills as sight reading, playing in an ensemble, and tuning in a school gym.
Chris works his day job as a lab instructor for BCIT teaching Instrumentation, which he found out (too late) has nothing to do with music. Chris is an original member of the Bruce James Orchestra and his favorite experience with the band was fulfilling a musical dream by buzzing in at the Commodore and simply stating – "I'm with the band". # BigBandMusicianAspirations 🙂