Oct
6
Sat
Swing Dance & Show at Evergreen – Big Band Dance & Show

@ Evergreen Cultural Centre
Oct 6 @ 8:00 pm – 11:00 pm
The Bruce James Orchestra is featured with vocalist Sam Ellington at the first ever Swing Dance and Show at Coquitlam's Evergreen Cultural Centre! Join the BJO for a fabulous night of Big Band at the Coquitlam's Evergreen Cultural Centre – the arts hub of the Tri-Cities!
Come with your dancing shoes, or just to listen! Free swing dance lesson before the live music begins!
We look forward to seeing you there!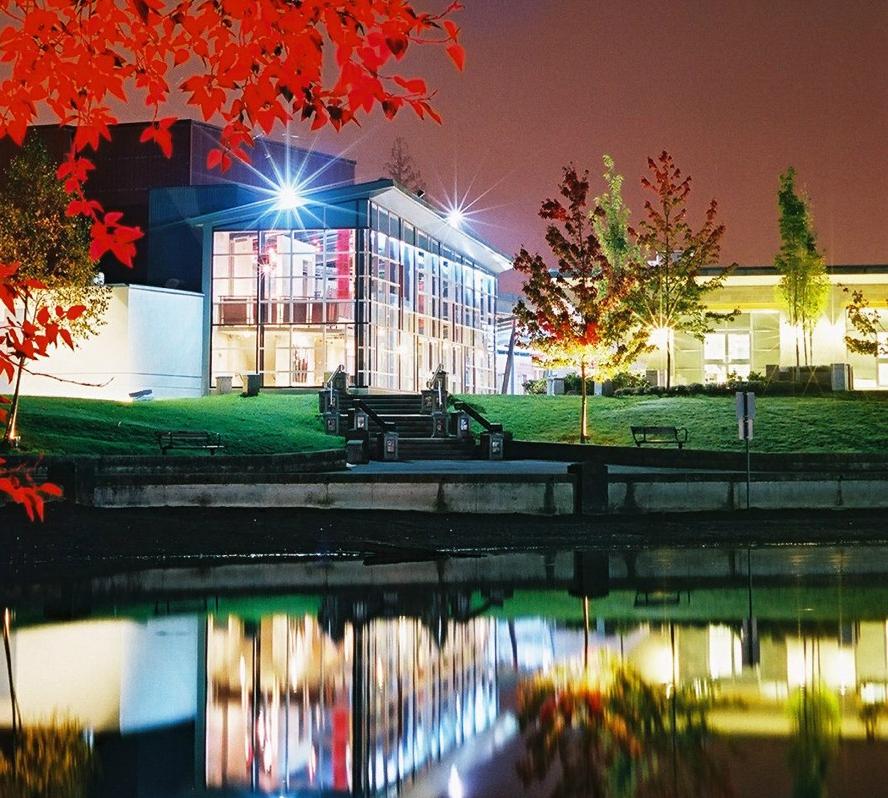 Check out the amazing Sam Ellington here: https://samellingtonmusic.com/
Oct
27
Sat
A Ghoulish Gala: Hallowe'en Dance, Show & Costume Party

@ Pitt Meadows Heritage Hall
Oct 27 @ 7:00 pm – 10:00 pm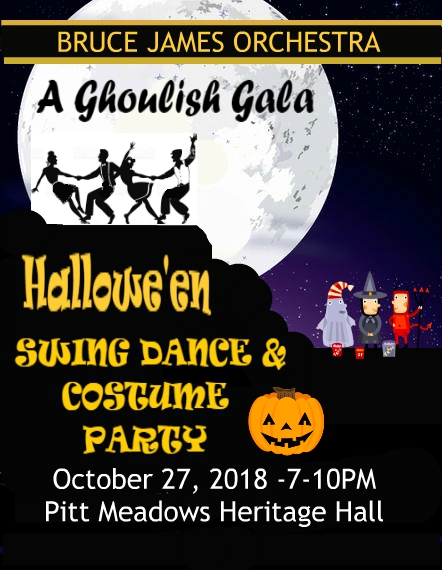 The Bruce James Orchestra – one of Vancouver's premier Big Bands – performs music of the Big Band era and beyond to entertain audiences and dancers alike to celebrate Hallowe'en 2018.
Come to dance, come to listen, socialize with friends and get dressed up in your favourite Hallowe'en duds!
Live Music
Door Prizes
Costume Contest
Refreshments available ($) courtesy of the Pitt Meadows Lions
Advance purchase tickets: 1 for $15; 2 for $25
At the Door Tickets: 1 for 20; 2 for $30
ALL AGES WELCOME!
We plan to have a GHOULISH good time! Hope you can join us!
Dec
22
Sat
Christmas with Family of Christ Church
Dec 22 @ 6:00 pm – 8:00 pm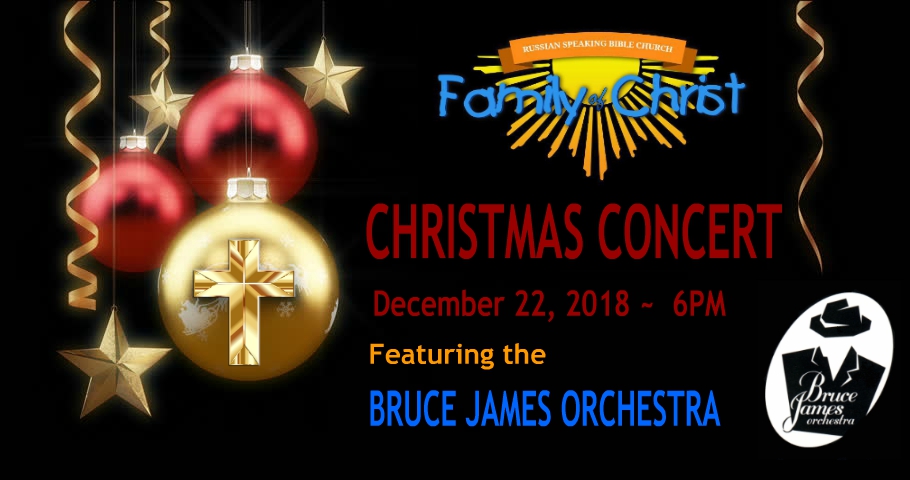 Celebrate the season with Family of Christ Church Russian-English Speaking Church with a festive concert featuring the 19-pc Bruce James Orchestra. For tickets or more information, call: 604.652.1862. ALL WELCOME.