You try standing in front of these guys when they're hitting the high notes…
Ken Moss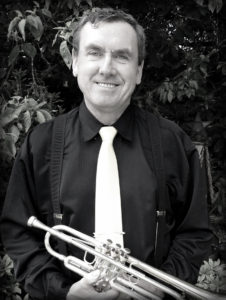 Ken started playing trumpet at age 12 and has been playing ever since. As a child, Ken performed with the New Westminster District Bands,and the Burnaby Central High School band.  After graduating and getting married, Ken and his wife Noreen, joined the Maple Ridge Community Band (MRCB) in which they both still play 40 years later.  While playing in MRCB Ken met Bruce Flello, Tom Walker and Jim Thompson and was invited to join "Fat Jazz", a local big band directed by Jim Thompson, in which he played in for many years.  In 1999 when Bruce Flello decided to form his new Big Band – the Bruce James Orchestra – Ken was asked to play trumpet as a founding member with BJO.
Ken has also played the Last Post at the Maple Ridge Cenotaph for Remembrance Day for more 30 years.  He also enjoys playing with local groups doing plays and musicals.  He is also busy with his own business, a heavy equipment paint and body shop.  In his spare time, Ken and his wife Noreen enjoy travelling, and are kept busy with 5 energetic grandchildren.
Steve Torok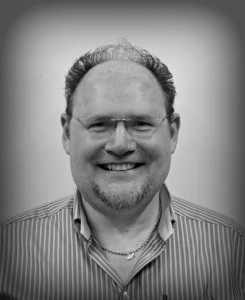 Steve started playing the trumpet at the age of 12 shortly after suffering a severe head trauma from a hit-and-run accident (which later became grand mal seizures in his 20's, 30's & 40's). Despite his seizures, Steve played all throughout high-school. and after graduation, proceeded to College(VCC) and University(UBC) music programs.
Steve has played with many groups over the years including: The Band of the 15th Field Artillery, Art Rogers Big Band, Port Moody Concert Band and  Inlet Jazz Band, FAT Jazz, Daystar, Ron Davis Big Band, New West Concert Band, Lynn Valley Black Bear Band, Delta Concert Band, Vancouver Groove Orchestra (VGO), Vancouver Travelling Band and has been with the Bruce James Orchestra since 2000. Steve also subs in various bands around the lower mainland. In addition to his regular groups, Steve plays in various pit orchestras all over the Metro-Vancouver area including Metro Theatre, TUTS, and RCMT – just to name a few.
Steve had Brain Surgery in 2001 is now seizure free!
It's a good thing too, because now none of his musical colleagues can say that Steve's "falling down on the job" any more!
In his spare time when not playing music, Steve enjoys spending time with his partner Jo-Anne going to movies, and being a "big kid" with their many nieces, nephews and extended family.
 Michael Kim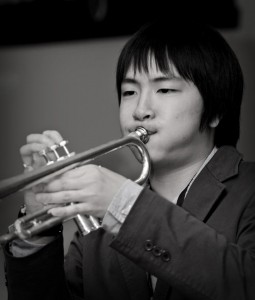 Michael Kim is a Vancouver based trumpet player, saxophonist and band leader. While he is currently a second year student in Sciences at the University of British Columbia working towards a Doctorate in Neuro-Science/Medicine, Michael still finds time to pursue his passions in instrumental performance. Outside of the Bruce James Orchestra, Michael manages and performs with his own Jazz Orchestra (Vancouver Legacy Jazz Orchestra – Musical Director Fred Stride) populated with may of the Lower Mainland's finest musicians, performs with UBC Jazz I, and freelances as a performer around town wherever good music is happening, and as his schedule permits. Michael thanks Bruce for the opportunity to perform with the BJO, and also his girlfriend Emily for all her support and love as he pursues both his education and his musical pursuits.
Andrea Alexandra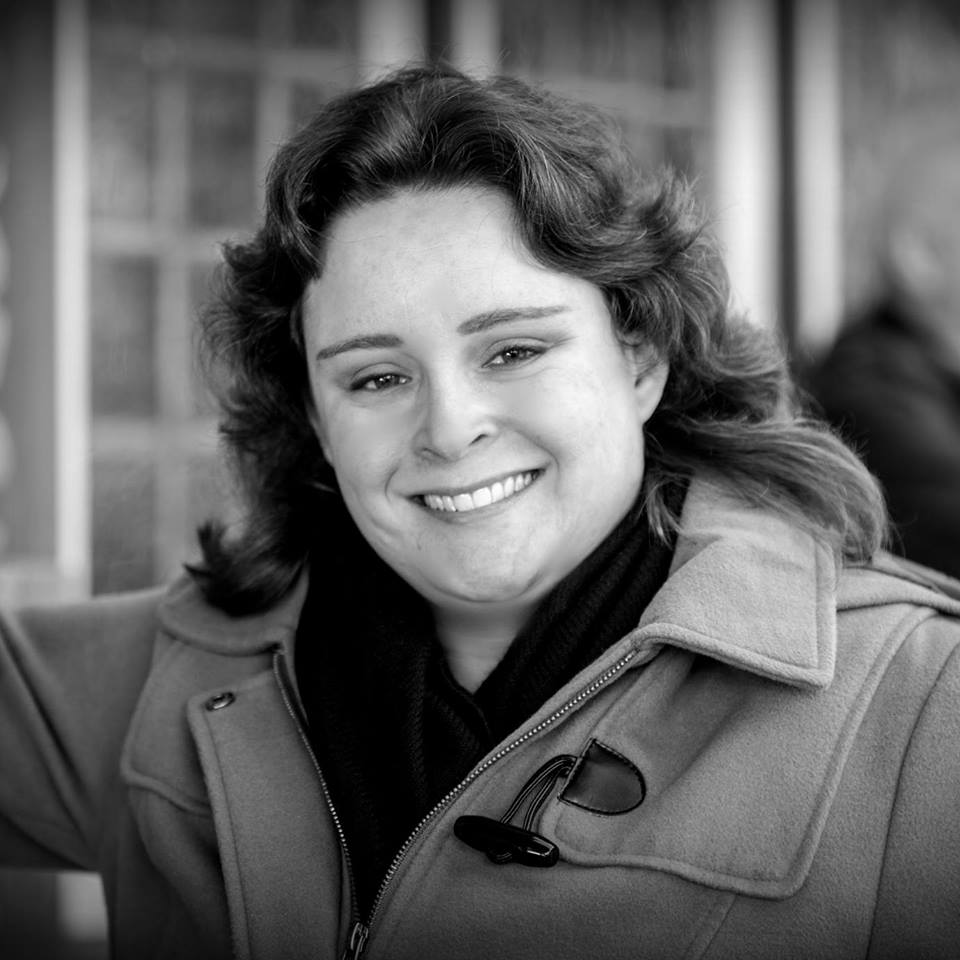 Inspired by the animated character Harmony Smurf (but much to the dismay of her family cat), Andrea first picked up a trumpet at age 8 in her elementary school band; It has been her constant companion ever since. Playing in every high school ensemble and pit orchestra possible, in addition to the West Vancouver Youth Band, Andrea spent a good portion of her childhood in music rooms.
This dedicated love of music extended into to her adult life where Andrea studied trumpet performance at Vancouver Community College (VCC) under the guidance of both Alan Matheson and Tom Shorthouse. While not pursing music as a full-time professional career, Andrea plays with numerous groups throughout the lower mainland including concert bands, wind ensembles, brass quintets, musical theatre pit orchestras and of course, big bands. She also teaches trumpet at the beginner and intermediate levels.
Andrea holds a B.A. with a Major in English, Minor in History, and has a daytime gig working in university student services. Andrea is honoured to perform with the Bruce James Orchestra, and to assist as its Webmaster and Social Media coordinator.